Olle Trails
During summer seasons, one of the best ways to enjoy Jeju's breathtaking sceneries is to trek along their many Olle pathways. Simply put, "Olle"trails refer to the narrow paths between the street and one's doorstep. Hence Jeju Olle-gil, a series of walking trails that stretch around the entire coast of the island, is one of the many attractions and activities that Jeju has to offer. The trails pass through various landscapes along the way, including small villages, beaches, farms and forests. Each route offers a unique opportunity to soak in the beauty and culture of Jeju.
There are 26 routes in total (21 main routes, and five sub-routes).  The routes are organized by their level of difficulty, so visitors can choose the course that is appropriate for them. The shortest route can be completed in three hours while the longest can take up to eight hours. Each course offers guide signs and posts making it easy for first timers to navigate.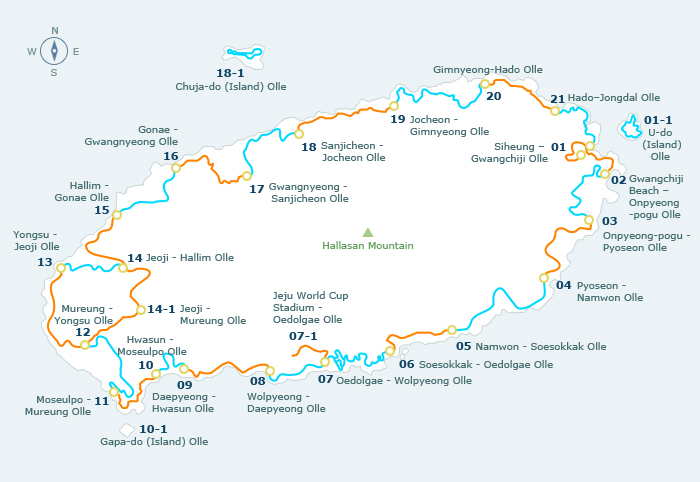 Cycling Paths
Cycling remains the all popular pastime for most visitors to enjoy when exploring Jeju. Jeju has abundant bicycle paths and quiet country roads that meander through the gorgeous island, making it a great place for any family to enjoy.
Music Festival – Stepping Stone Festival
Music lovers and party goers! This is one festival you wouldn't want to miss! Held over 2 nights on July 7th and 8th, the Stepping Stone Festival is a real highlight of the Jeju calendar as some of the country's finest bands put on a performance on the ever beautiful Hamdeok Beach.
This festival is free for all so come on and head down to enjoy! 🙂
2017 Jeju Open Surfing Festival
The Jeju Open 2017 Surfing Festival will take place from June 16th to June 18th at Jungmun Beach. There will be various competitions like male and female long board and short board, as well as junior events.
Jeju FireFly Festival
Wanna experience something different? Why not try the Jeju Firefly Festival. These Fireflies can be seen every year in June at Jeju's Gotjawal forest.
One of the easiest places to see the fireflies is the forest in Cheongsuri village. Fireflies can be seen from June 1 to June 30 and the best time to see them is between 8 until 9.30 pm.
Geomun Oreum International Trekking Festival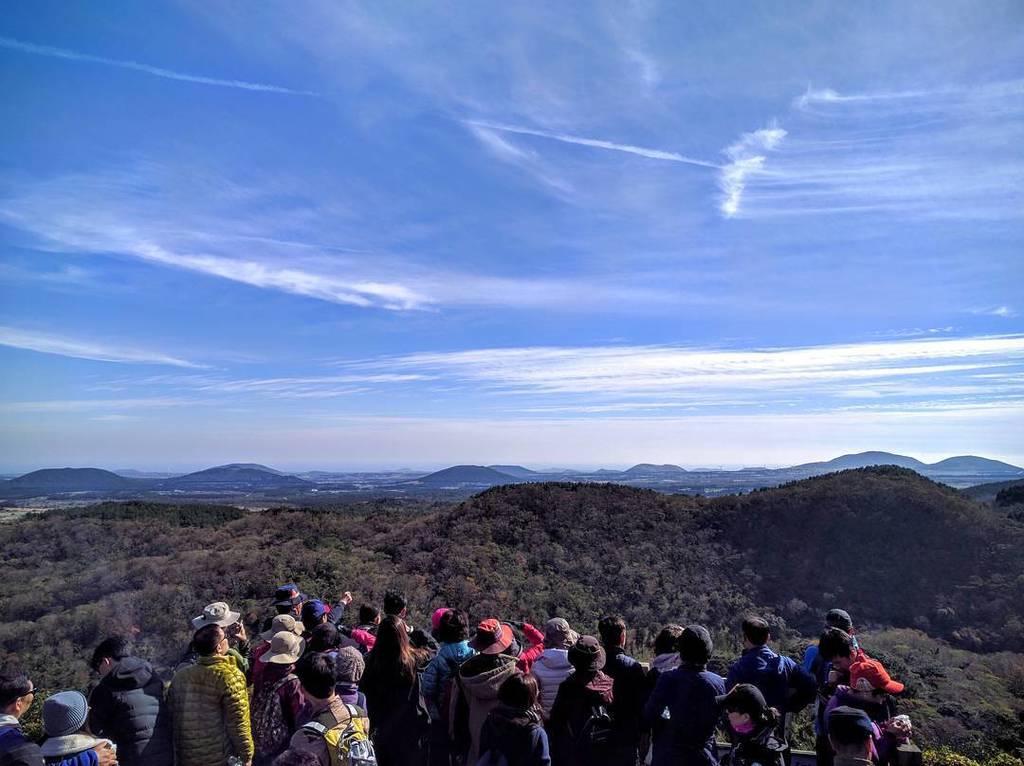 For nature and adventure loving visitors, this is for you! 🙂
Geomun Oreum is one of Jeju's UNESCO Natural Heritage Sites due to its unique volcanic structure and the existence of lava tubes in the area.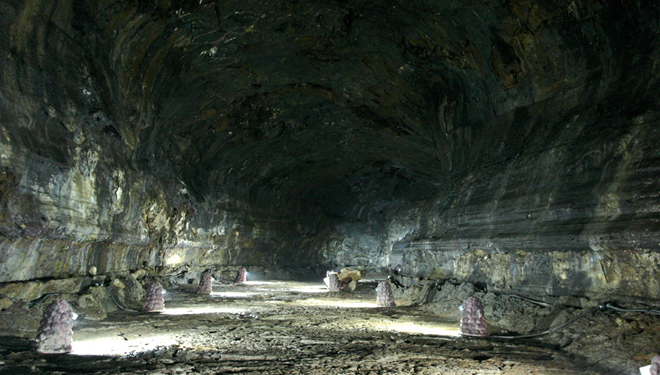 Usually, visitors to the site are required to book in advance, with a limited number of places available each day. However, during the festival dates, visitors can simply turn up and, get themselves registerd on the spot and enjoy the Oreum freely.
The festival this year will run from July 1 to July 10 and entrance is completely free.
Jeju International Wind Ensemble Festival
For those of you who love orchestra music, the Jeju International Wind Ensemble Festival is a wind instrument festival that takes place across the island from Aug. 8 till 16. Some of the locations include Jeju Arts Center, Seogwipo Cheonjiyeon Waterfall Outdoor Stage Seogwipo Arts Center, Lee Joongseuop-ro Open Air Theater, Chuja-do, Gapa-do, Haenyeo Village(Gosan-ri), Seogwipo Haenyeo Village, and Jeju Seaside Arts Theatre.
There is a brass competition and U-13 band competition not to be missed and this year's theme is Island, The Resonance of Wind!
2017 JIWEF Schedule: Jeju Culture & Art Center
 
Jeju Culture & Art Center Outdoor Stage
Date
Time
Duration (Minutes)
Performers
8.15(Tue)
18:00 – 18:30
30
Republic of Korea Navy Symphonic band Marching Performance / Korea
Cond. Jo Dong min
R.O.K. Marine Band Marching Performance / Korea
Cond. Kim Dae sung
18:30 – 19:10
40
Street Parade / Jeju Culture & Arts Center – Gwangyang Rotary – Jungang-ro – Jeju Seaside Arts Center
 
Jeju Culture & Art Center Little Theater
Date
Time
Duration (Minutes)
Performers
8.15(Tue)
10:00
Keiko Abe Master Class
17:30
Jang Gi beom (History of Jeju wind Ensemble Festival)